Welcome to our congregation! Open Arms presents basic Christian faith. If you are investigating Christianity, or if you are a follower of Christ who prefers contemporary worship, these services are designed especially for you. While we use up-to-date language, music, and drama, our Bible-based message is as eternal as the revelation of God's love through the life of Jesus.
Luke 18:1-8 The Message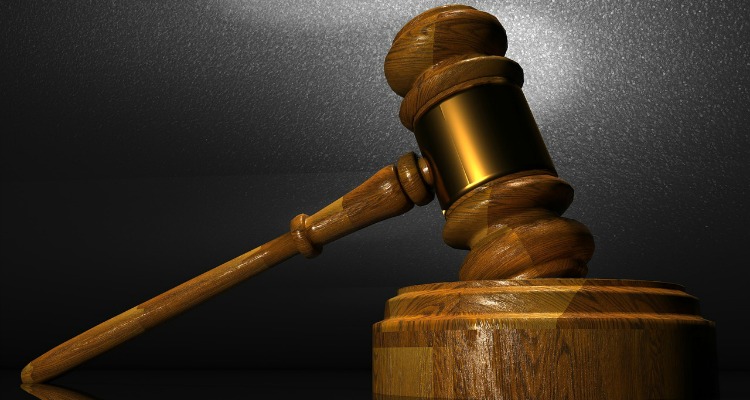 Jesus told them a story showing that it was necessary for them to pray consistently and never quit. He said, "There was once a judge in some city who nevergave God a thought and cared nothing for people. A widow in that city kept after him: 'My rights are being violated. Protect me!'"
He never gave her the time of day. But after this went on and on he said to himself, 'I care nothing what God thinks, even less what people think. But because thiswidow won't quit badgering me, I'd better do something and see that she gets justice—otherwise I'm going to end up beaten black-and-blue by her pounding.
'"Then the Master said, "Do you hear what that judge, corrupt as he is, is saying? So what makes you think God won't step in and work justice for his chosen people, who continue to cry out for help? Won't he stick up for them? I assure you, he will. He will not drag his feet. But how much of that kind of persistent faith will the Son of Man find on the earth when he returns?"
***
This meditation follows the format of Daily Bread, a Community of Christ resource that is available for daily meditation. It includes a short message, a short excerpt from the Daily Prayer for Peace, a spiritual discipline, and a statement of a peace covenant.
Then Jesus told them a parable about their need to pray always and not to lose heart. He said, "In a certain city there was a judge who neither feared God nor had respect for people. In that city there was a widow who kept coming to him and saying, 'Grant me justice against my opponent.' For a while he refused; but later he said to himself, 'Though I have no fear of God and no respect for anyone, yet because this widow keeps bothering me, I will grant her justice, so that she may not wear me out by continually coming.'" And the Lord said, "Listen to what the unjust judge says. And will not God grant justice to his chosen ones who cry to God day and night? Will God delay long in helping them? I tell you, God will quickly grant justice to them… " —Luke 18:1–8 NRSV, adapted
I am a member of PeaceWorks-KC. We have a grievance against the US military-industrial complex for continuing to build nuclear weapons. The most effective way we can get authorities to listen is to break the law (peaceably). We have to "wear out" the lawmakers by continually coming before the courts until they grant justice. The police even know some of us by name, and after shaking hands, they put restraints on our wrists.
Because of my record of civil disobedience, I know several judges. I would not describe any as those "who neither feared God nor had respect for people." Some judges have chastised us for wasting the court's time. But they have always showed respect for our position and determination.
Judge Franco said she sympathizes with our cause. Yet she still has found us guilty, sent us to jail, fined us, put us on probation, and assigned 50 hours of community service (not to be done at our own church). Her birth in Cuba during the Cuban Missile Crisis prompted her to say if she were not on the bench she might be marching with us.

She dismissed one case on a technicality—failure of the weapons-plant security staff to clearly define the property line. She ruled this even though the police gave three warnings to people to step back across the line. They purposefully declined.

At another trial, Judge A. Bland also identified with our cause (see May 2014 Herald). Judge Bland's sentence surprised those in the court because previously he had given harsh sentences for similar acts. This time Judge Bland said he understood the defendants' argument and compared our cause to the Civil Rights movement. He said Rosa Parks was willing to suffer legal action to challenge unjust laws, just as peace activists must today. Bland said, "The world changed because of what they did—now I can sit up here before you as a black man doing justice."

The sentence: Each defendant will continue his or her story through essays about why breaking the law was necessary for them. He listened to us!

If we rely on our ability to capture the ears of these judges, how much more do we rely on the help of God? I could not pursue peace in this way if I didn't have faith that God will "grant justice" to those "who cry to God day and night."
--Lu Mountenay of Independence, MO, USA
Prayer for Peace
God of justice and peace, we would wait on you—not for you. You are with us always. We have faith that Christ's peace will prevail.
Spiritual Practice: Peace Action

God calls Community of Christ to ministries of peace, reconciliation, and healing of the spirit. PeacePathways is a church-sponsored website sharing justice and peace ministries, resources, and opportunities. Visit www.peace-pathways.org/ and discern one ministry that speaks to you or captures your attention. You also can visit PeaceWorks-KC at www.peaceworkskc.org or a local peace group. Offer a prayer of blessing on the peace ministry you select. If you cannot visit the websites, offer a prayer of blessing on all peace ministries.

Peace Covenant
Today, God, I will listen closely when you call for my response to peace action.