Welcome to our congregation! Open Arms presents basic Christian faith. If you are investigating Christianity, or if you are a follower of Christ who prefers contemporary worship, these services are designed especially for you. While we use up-to-date language, music, and drama, our Bible-based message is as eternal as the revelation of God's love through the life of Jesus.
John 12:20-26 God's Word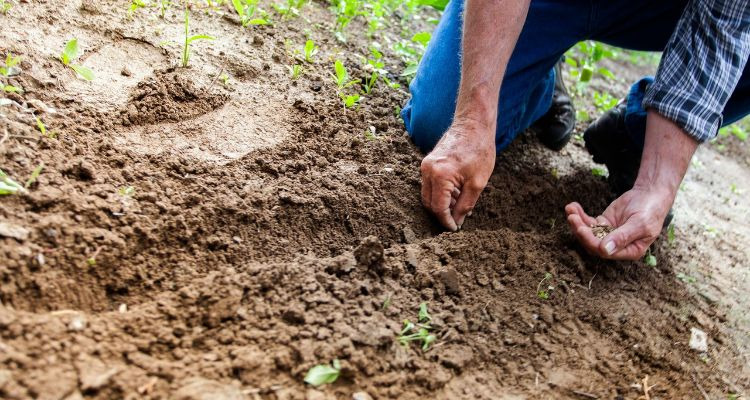 Some Greeks were among those who came to worship during the Passover festival. They went to Philip (who was from Bethsaida in Galilee) and told him, "Sir, we would like to meet Jesus." Philip told Andrew, and they told Jesus.
Jesus replied to them, "The time has come for the Son of Man to be glorified. I can guarantee this truth: A single grain of wheat doesn't produce anything unless it is planted in the ground and dies. If it dies, it will produce a lot of grain. Those who love their lives will destroy them, and those who hate their lives in this world will guard them for everlasting life. Those who serve me must follow me. My servants will be with me wherever I will be. If people serve me, the Father will honor them."
***
This meditation follows the format of Daily Bread, a Community of Christ resource that is available for daily meditation. It includes a short message, a short excerpt from the Daily Prayer for Peace, a spiritual discipline, and a statement of a peace covenant.
"Very truly, I tell you, unless a grain of wheat falls into the earth and dies, it remains just a single grain; but if it dies, it bears much fruit." —John 12:24

Dick and his wife moved into our congregation after they retired. They came from the plains and made their home in the mountains, close to an hour from church. Full of wonderful stories about raising their two boys and life's adventures, they blessed our congregation from the start. Dick was very intent to know how he could serve in the congregation. It was important to him to invest himself in a productive way.
He was the best congregational financial officer I ever had the pleasure of working with. He also came down the mountain during the week to help with building maintenance. Over time I became aware that Dick was doing far more than that.
Quietly, behind the scenes, he systematically checked on every member of the congregation, home by home. He soon knew which ones needed extra tending. He helped out however he could: fixing a lamp, pulling out a big gnarly bush, replacing thermostats, dealing with cranky toilets, running errands, digging holes, listening to troubles, lending a hand, being a friend.
A few years later I heard from people in his mountain town he did the same thing with all of them. In the pattern of his daily living, week in and week out, he made it a point to be aware of people's needs and do what he could to offer support. He gave countless hours, driving miles and miles, sharing his skills and touching lives.
In all humility, behind the scenes, Dick lives a life of radical giving. I doubt anyone knows how much grain he's planted through selfless deeds of love in action, but the fruit is plentiful to be sure. I know Jesus a little better because I know Dick. He's planted grain in my life, too.
--Robin Linkhart, Council of Twelve Apostles
Prayer Phrase
I surrender into your love

Spiritual Practice

Centering Prayer: Set a timer for 20 minutes. (If that feels like too much at first, choose a time that will be comfortable for you as a starting place, committing to expand that time in future prayer.) Allow the rhythm of your breath to draw you deeper and deeper into silence. As you breathe, claim one sacred word (Christ, peace, grace, trust, etc.) emerging in you as an anchor to return you to the intention of your prayer when your thoughts begin to wander. Gently release the thoughts and images that come, making space for presence to the One who is with you here and now. Release, return, "be vulnerable to divine grace" (Doctrine and Covenants 163:10b).
Prayer for Peace
Engage in a daily practice of praying for peace in our world. Visit the Daily Prayer for Peace page to find each day's prayer and be a part of this practice of peace.