Welcome to our congregation! Open Arms presents basic Christian faith. If you are investigating Christianity, or if you are a follower of Christ who prefers contemporary worship, these services are designed especially for you. While we use up-to-date language, music, and drama, our Bible-based message is as eternal as the revelation of God's love through the life of Jesus.
Matthew 23:14-30 The Message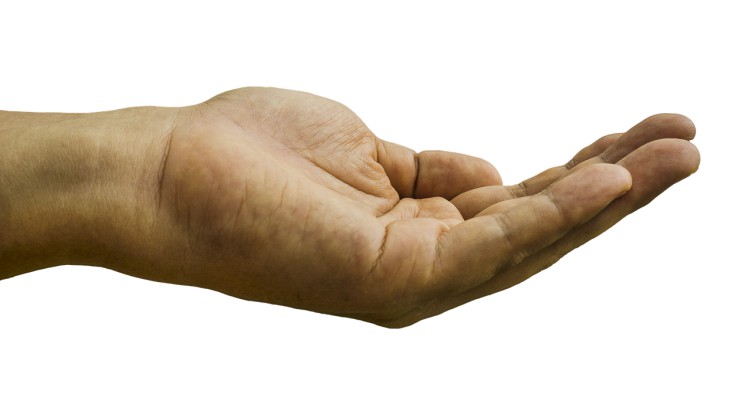 "[The kingdom of heaven] is also like a man going off on an extended trip. He called his servants together and delegated responsibilities. To one he gave five thousand dollars, to another two thousand, to a third one thousand, depending on their abilities. Then he left. Right off, the first servant went to work and doubled his master's investment. The second did the same. But the man with the single thousand dug a hole and carefully buried his master's money.

"After a long absence, the master of those three servants came back and settled up with them. The one given five thousand dollars showed him how he had doubled his investment. His master commended him: 'Good work! You did your job well. From now on be my partner.'

"The servant with the two thousand showed how he also had doubled his master's investment. His master commended him: 'Good work! You did your job well. From now on be my partner.'

"The servant given one thousand said, 'Master, I know you have high standards and hate careless ways, that you demand the best and make no allowances for error. I was afraid I might disappoint you, so I found a good hiding place and secured your money. Here it is, safe and sound down to the last cent.'

"The master was furious. 'That's a terrible way to live! It's criminal to live cautiously like that! If you knew I was after the best, why did you do less than the least? The least you could have done would have been to invest the sum with the bankers, where at least I would have gotten a little interest.

"'Take the thousand and give it to the one who risked the most. And get rid of this "play-it-safe" who won't go out on a limb. Throw him out into utter darkness.'"

***
This meditation follows the format of Daily Bread, a Community of Christ resource that is available for daily meditation. It includes a short message, a short excerpt from the Daily Prayer for Peace, a spiritual discipline, and a statement of a peace covenant.
'Well done, good and trustworthy slave; you have been trustworthy in a few things, I will put you in charge of many things; enter into the joy of your master.' —Matthew 25:21 NRSV

I feel empathy for the slave who received only one talent. This slave likely wondered why the master judged him as less capable than the other two slaves. As he compared himself to the slaves who received more, he was filled with lack of confidence. He probably felt inadequate to manage the one talent he received. I understand his fear and choice not to act.
Sometimes when we compare what we receive to what we think others receive, we assume we are somehow less acceptable. We mistakenly believe that God's blessing is measured in riches. We judge our worth by what we've received and fear we don't measure up. Our insecurity makes it harder for us to be trustworthy and make responsible choices for what we've received.
We need to remember that all people have worth and are called according to their gifts. You and I included. You and I have something to share, and our contributions are important, as are the contributions of others.
We individually choose how to respond with what we've received, but collectively we can accomplish more when we work together. Lives are changed when Christ's mission is lived—when people come together to meet the needs of another through Open Table, when a mission center cooperatively provides youth ministry, or when disciples give equally through Local and World Mission Tithes to change the world. We are called to receive gratefully God's blessings and then trustworthily use them so we can bring about God's vision of shalom.

--Stassi Cramm, Presiding Bishop, counselor to the First Presidency
Prayer Phrase
In God, I live and move and have my being.

Invitation to Spiritual Practice

Breathing in the Spaces: When you move into different spaces throughout your day, consciously place yourself in the new setting with a desire to be alert to God's presence. Over time, simply taking a deliberate breath will remind you that you are in God's presence and that you want to be alert to God's purposes in that setting. When entering the different spaces in your day (workplace, a colleague's office, a restaurant or place of business, school or places where people meet) pause and take a deliberate breath. When returning home, pause to take a breath. As you take a deep breath, breathe in the goodness of the profound presence and purposes of God in each place you find yourself. Allow yourself to be drawn to people who may be blessed in simple ways by you being aware of them as persons of worth. —adapted from missionalleaders.org
Prayer for Peace
Engage in a daily practice of praying for peace in our world. Visit the Daily Prayer for Peace page to find each day's prayer and be a part of this practice of peace.